Welcome to 2007.

Well, here are the promised photos of hats. And more than just getting around to taking the pictures, I also worked in all the ends so they are all completely finished.

The Red & Blue Hat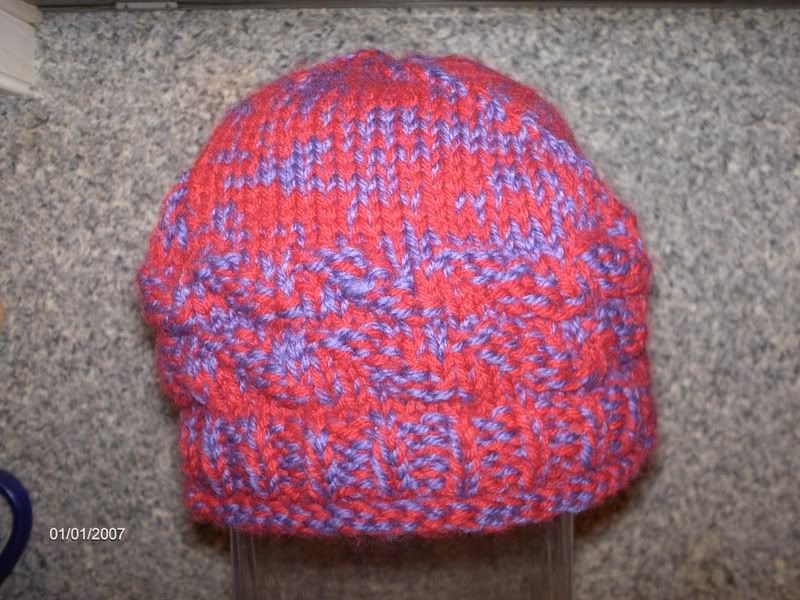 Next on the hit parade is the aptly named Star Top Hat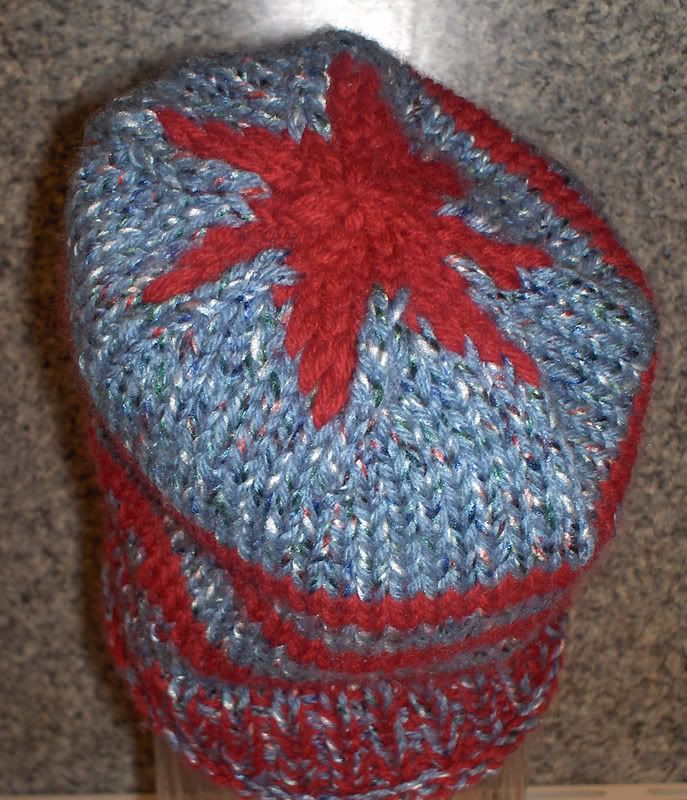 This is the promised Blue Hat. I had fun with the patterns, the swirls are just knits and purls, but the illusion is neat.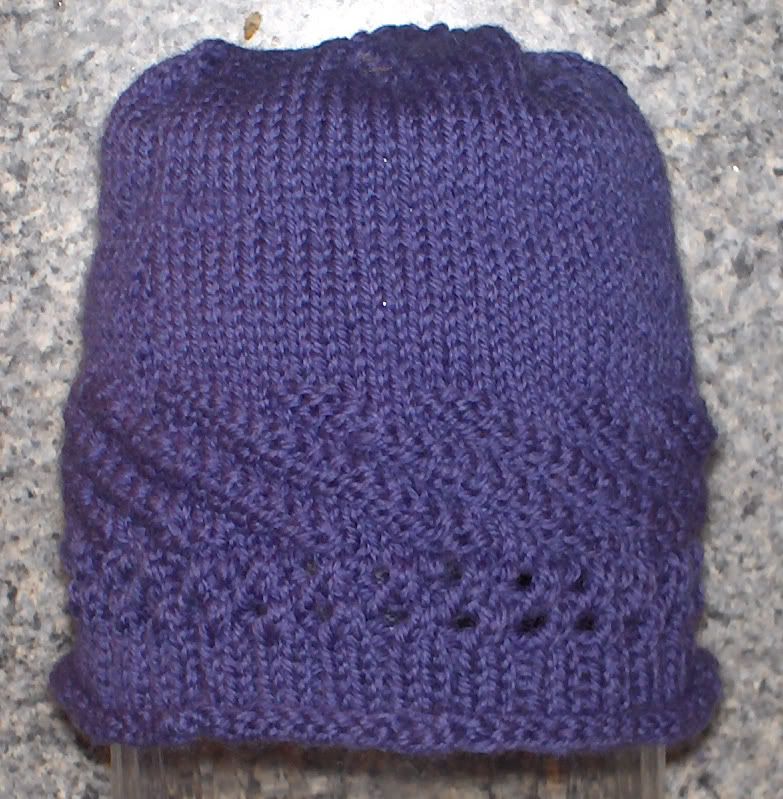 I liked the multi-colored yarn, so I knit a another hat.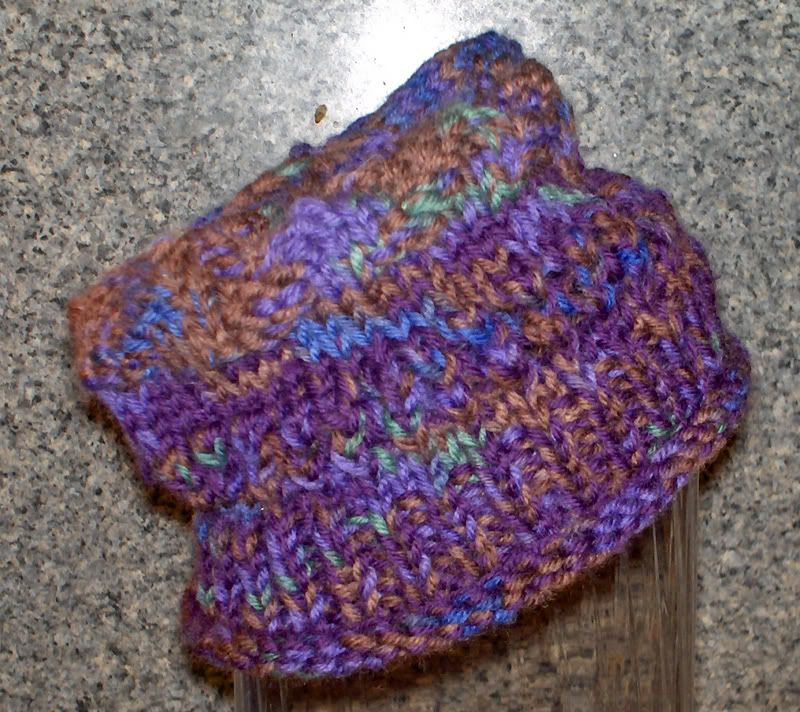 And here is a group photo of the four Dulaan hats and one for me.



There, that task is done.

Over the holiday weekend, I went to the local bead store and with the ones that I bought and the beads in my stash, I made a bunch of earrings, a pin and some pendants. But that is for another photo session.